to pick up
| Pick up -Definition & meaning | Examples | Synonyms | Antonyms | Images |Youtube Videos |
Definition and meaning:-
to pick up (उठाना) = to lift form the floor, table, etc., with one's fingers.
We should used "To get out of" for cars as well as to get off for all other forms of transportation.
Remember this example:-
Neha picked up the newspaper that was on the front doorstep.
Could you pick your toy up before someone falls over it?
Synonyms:-
• elevate
• gather
• grasp
• hoist
• rear
• take up
• uphold
• uplift
• upraise
• uprear
Antonyms:-
• drop
• free
• have
• lower
• release
• spend
• throw away
• weaken


Ghar Se Nikalte Hi Song Composer Amaal & Armaan Malik Open Up On Difficulty In Picking Up Old Song. Bollywood Times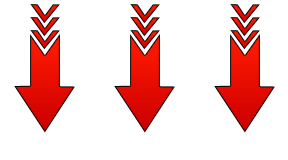 Yield | Writhe | Yeoman | Wry | Yen | to pick out | Xenophobia