to put on
| Put on – Definition and meaning | Examples | Synonyms | Antonyms | Images | Youtube Videos |
Definition and meaning:-
to put on (पहनना) = to place on oneself (usually said of clothes) or to cover a part of your body with a piece of clothing or jewellery so that you are wearing it.
We should be used "act on" for clothes.
Remember this example:-
Priyanka put on her coat and left the room.
Put your hat on before you leave the house.
Synonyms:-
• act
• affect
• assume
• bluff
• confound
• confuse
• counterfeit
• deceive
• don
• fake
• feign
• make believe
• masquerade
• playact
• pose
• pull
• sham
• simulate
Antonyms:-
• be truthful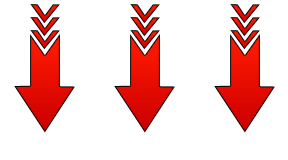 Writhe | Xenophobia | to take off | Yen | Yield | Yeoman | Wry